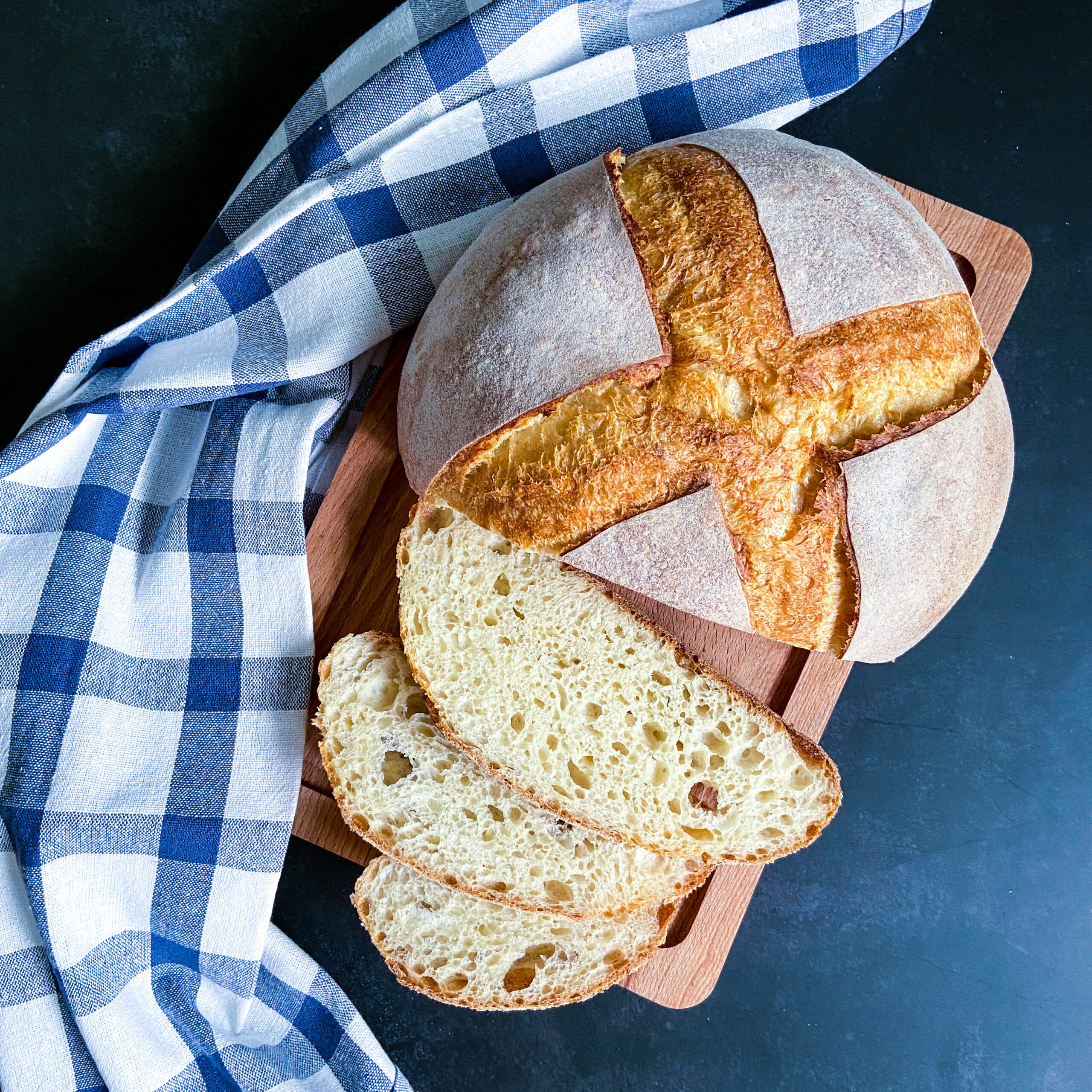 This is a very easy recipe which makes a bread with is still easy to digest, what is perfect for your first spelt bread. For this bread you will need white spelt flour, yeast, yogurt, honey, olive oil and salt. With this ingredients you get a very soft crumb and a thin and crispy crust.
A flour custard is necessary
Spelt breads tend to dry out faster than their wheat counterparts. Therefore it is recommended to cook a flour custard with a small amount of the flour. A flour custard is done fast: place water and flour in a pot and cook together until it gets the consistency of a pudding. Then let cool until you prepare the main dough. Let's go!
FODMAPS and better digestion
This recipe has been created with beginners in mind, even when it contains so less yeast. That's because I do not want to give you any recipe, which will get you stomachache, because of too short fermentation times. Researcher have found that after 1 hour of fermentation the dough contains the highest amount of FODMAPS (sugars generating flatulences). But after 4,5 hours of fermentation the researched dough contained only 10% of FODMAPS and were therefore better digestible.
This beginner recipe has a first fermentation time (also called bulk fermentation) of 3 hours at room temperature and a second fermentation time (also called final fermentation) of 2 until 4 hours in the fridge.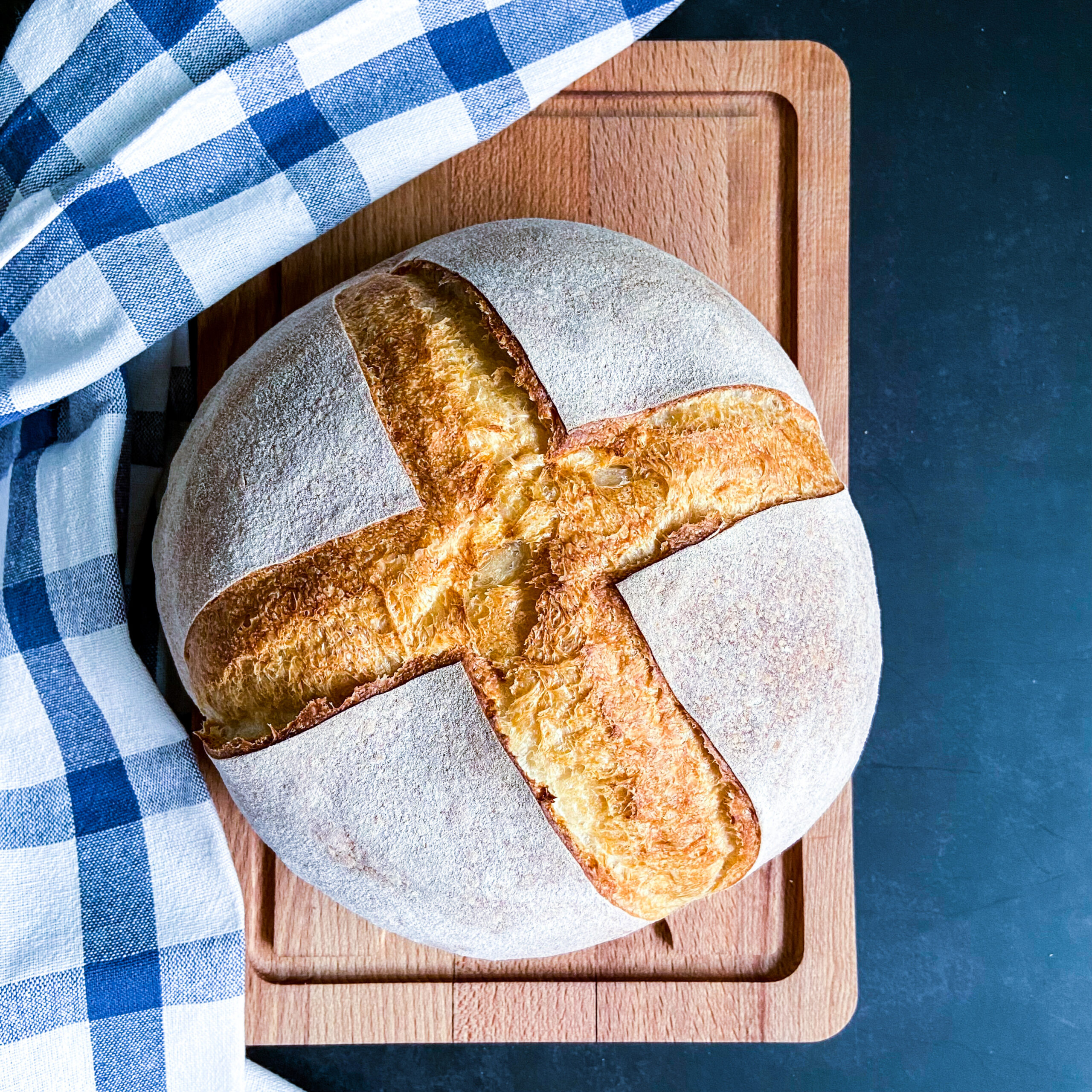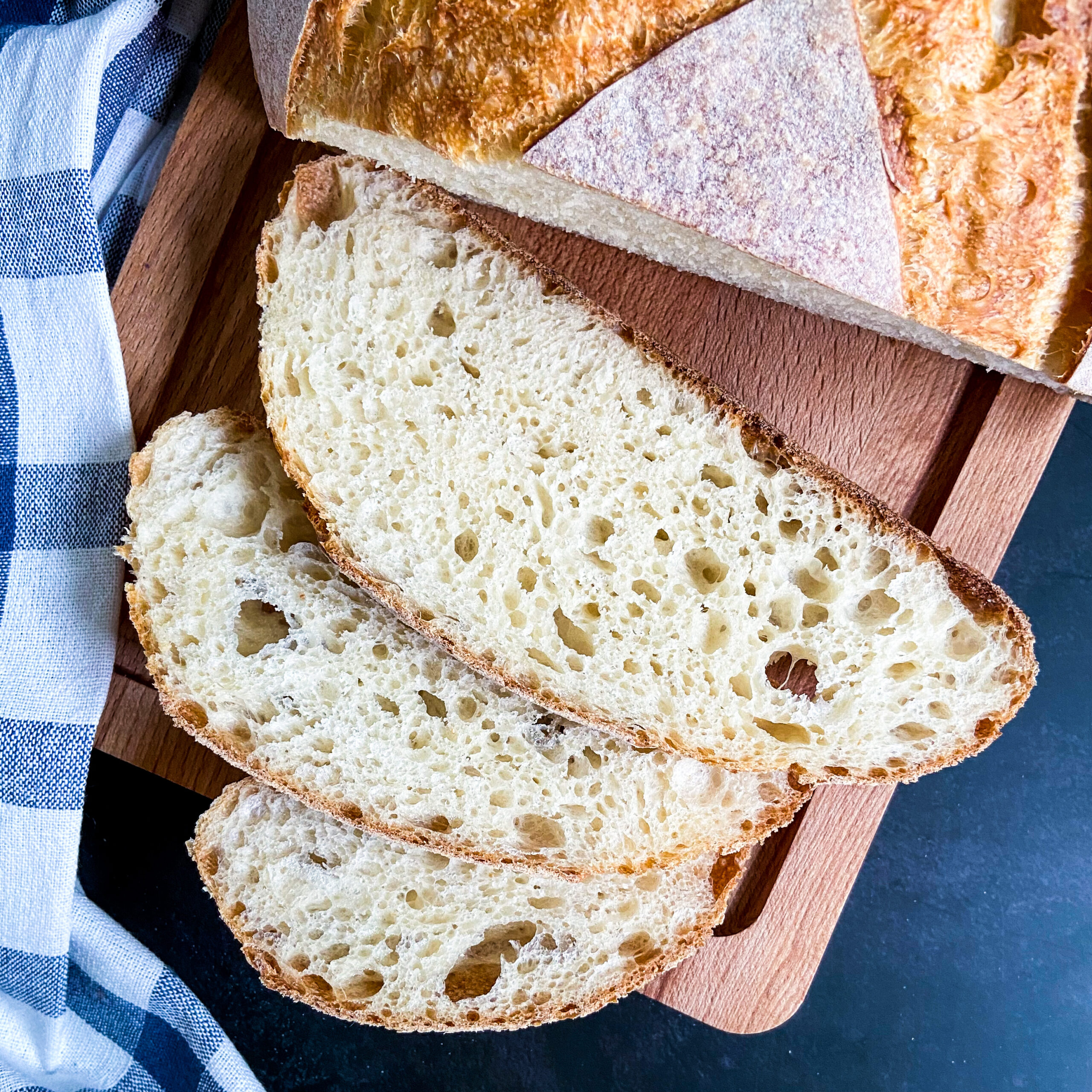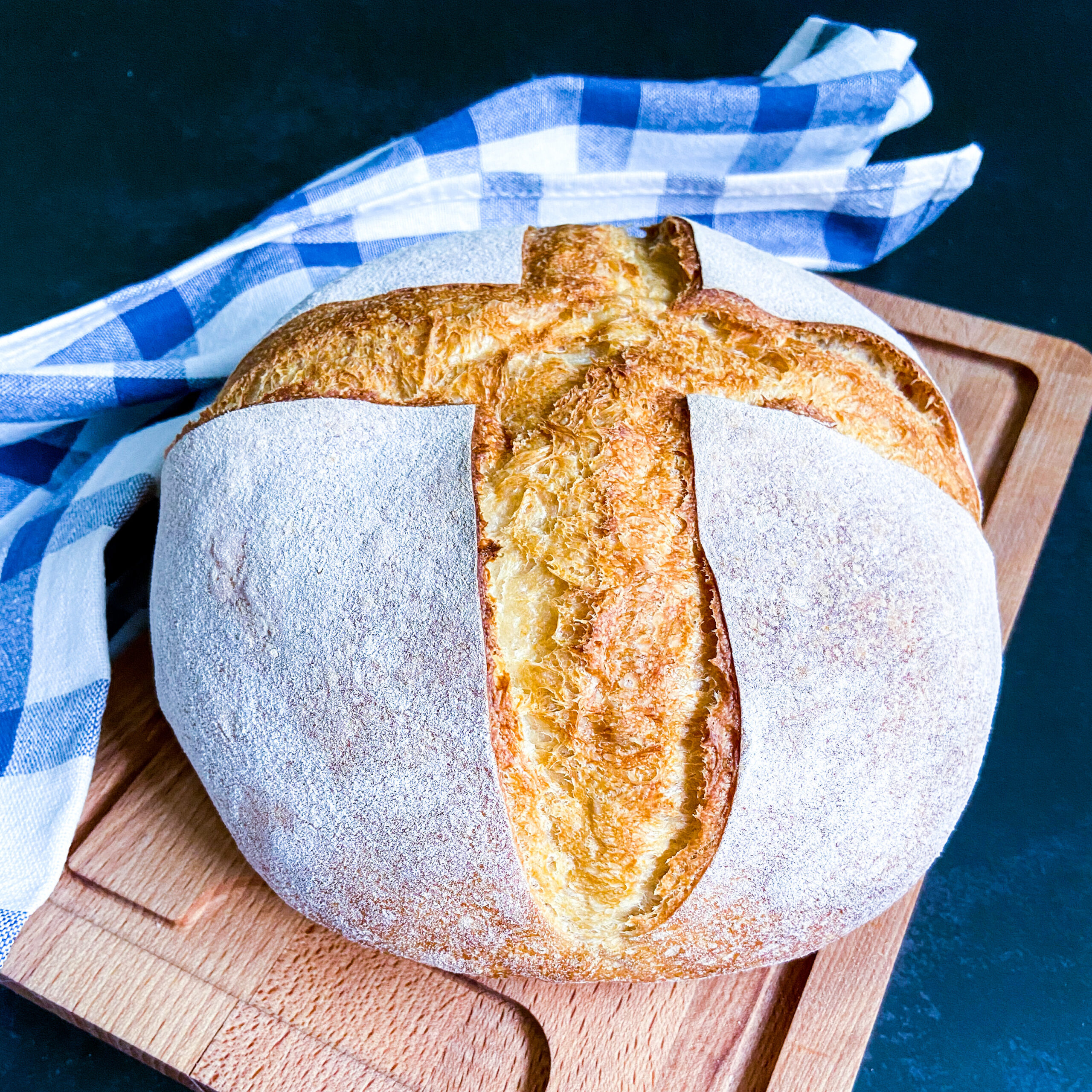 Have you successfully baked this bread and are searching for more beginner breads? Try my basic spelt.
If you have any question or would like to tell me how my recipe turned out, I would love it if you would leave a comment down below. Have fun and enjoy!
 Time schedule
 Baking day
08:00h Prepare flour custard
12:00h Prepare main dough
15:00h Shape bread
17:00h Bake bread
Spelt & yogurt bread (a spelt beginner bread)
This spelt & yogurt bread is a very easy recipe and however easy to digest. It is also perfect as your first spelt bread. Give it a try!
Ingredients
Flour custard
100

g

water

20

g

white spelt flour
Main dough
flour custard

380

g

white spelt flour

120

g

water

80

g

yogurt

9

g

salt

8

g

honey

3

g

fresh yeast

(or 1g dry yeast)

12

g

olive oil
Instructions
Flour custard
For the flour custard cook the flour and the water together in a pot on medium heat until it reaches the consistency of a pudding. Use a spoon to make sure the custard does not burn on the bottom.

Let covered to cool at least 4 hours. If you prepare it the day before, keep in the fridge.
Main dough
Knead all ingredients except the oil 5 minutes at low and 2 minutes at high speed.

Add the oil and knead further 2 minutes at high speed.

Place in an oiled bowl (a tupperware or similar is also possible).

Let rest 3 hours at room temperature (until the dough doubles in size).

Dump the dough onto a lightly floured surface.

Place all sides to the middle (as showed in the video). Turn around and shape into a round bread (try to bring tension onto the surface).

Place in a lightly floured banetton and place in the fridge 2 to 4 hours.
Bake
Preheat the oven at 250°C with a baking steel/stone or a cast iron pot (it takes at least 30 minutes).

Place the bread on a baking paper. Slice with a razor blade and place carefully on the baking steel/stone or in the cast iron pot.

Place the lid again on the cast iron pot or produce some steam if possible when using a baking steel/stone.

Reduce the temperature to 230°C and bake 20 minutes.

Let the steam off the oven or remove the lid and bake further 20 minutes.