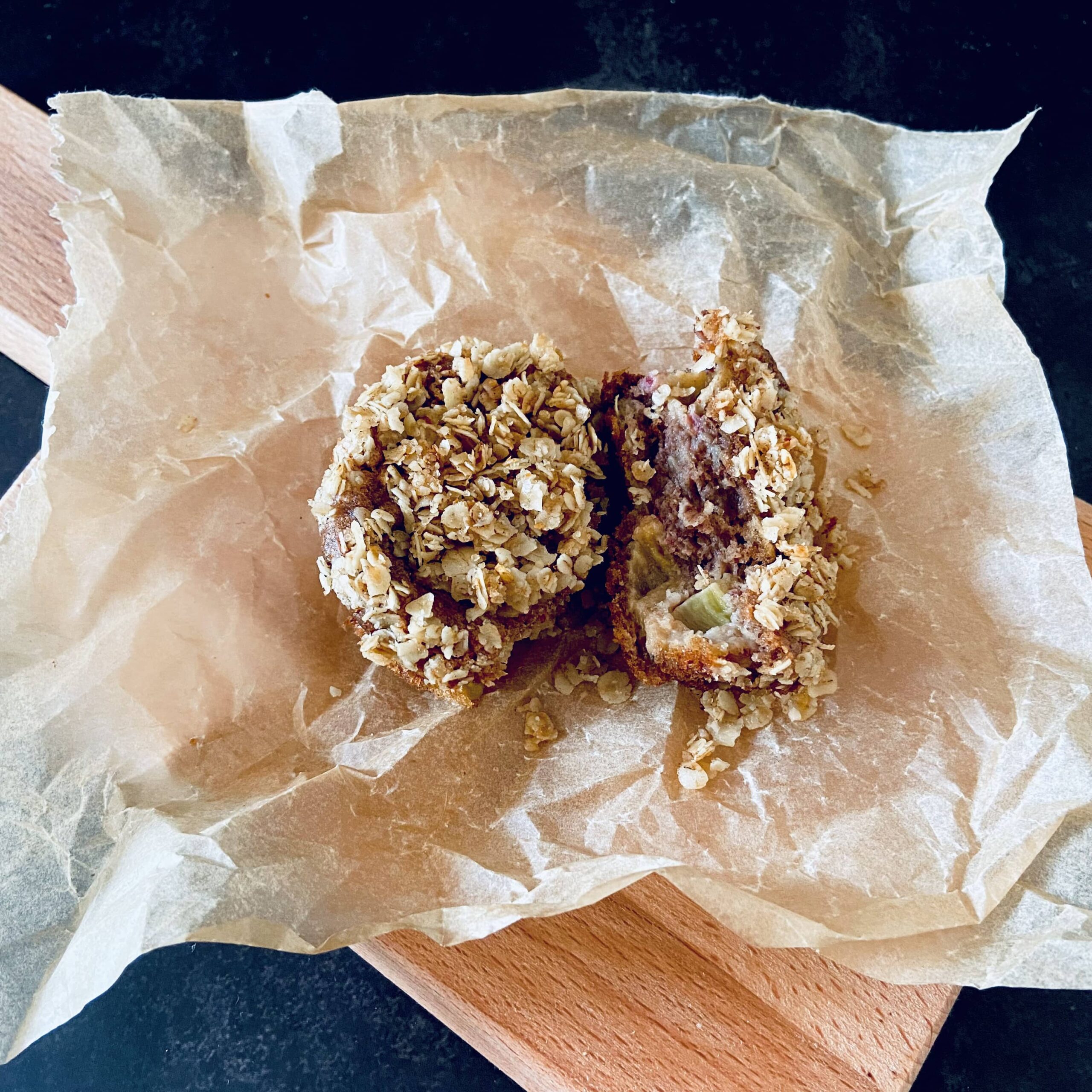 These rhubarb whole spelt muffins are very moist and fluffy. For these muffins I wanted to use whole foods so they are full of nutrition.
Healthy muffins
I decided to bake this muffins only with whole spelt flour. To sweeten them I've used dates. The sourness and tartness of the rhubarb pieces find in this sweet dough their perfect place. To give it a bit of a crunch I decided to add an oat topping (if you want additional sugar free muffins, leave the topping away). On top of this the muffins are completely plant-based (vegan), so they are perfect for every coffee table.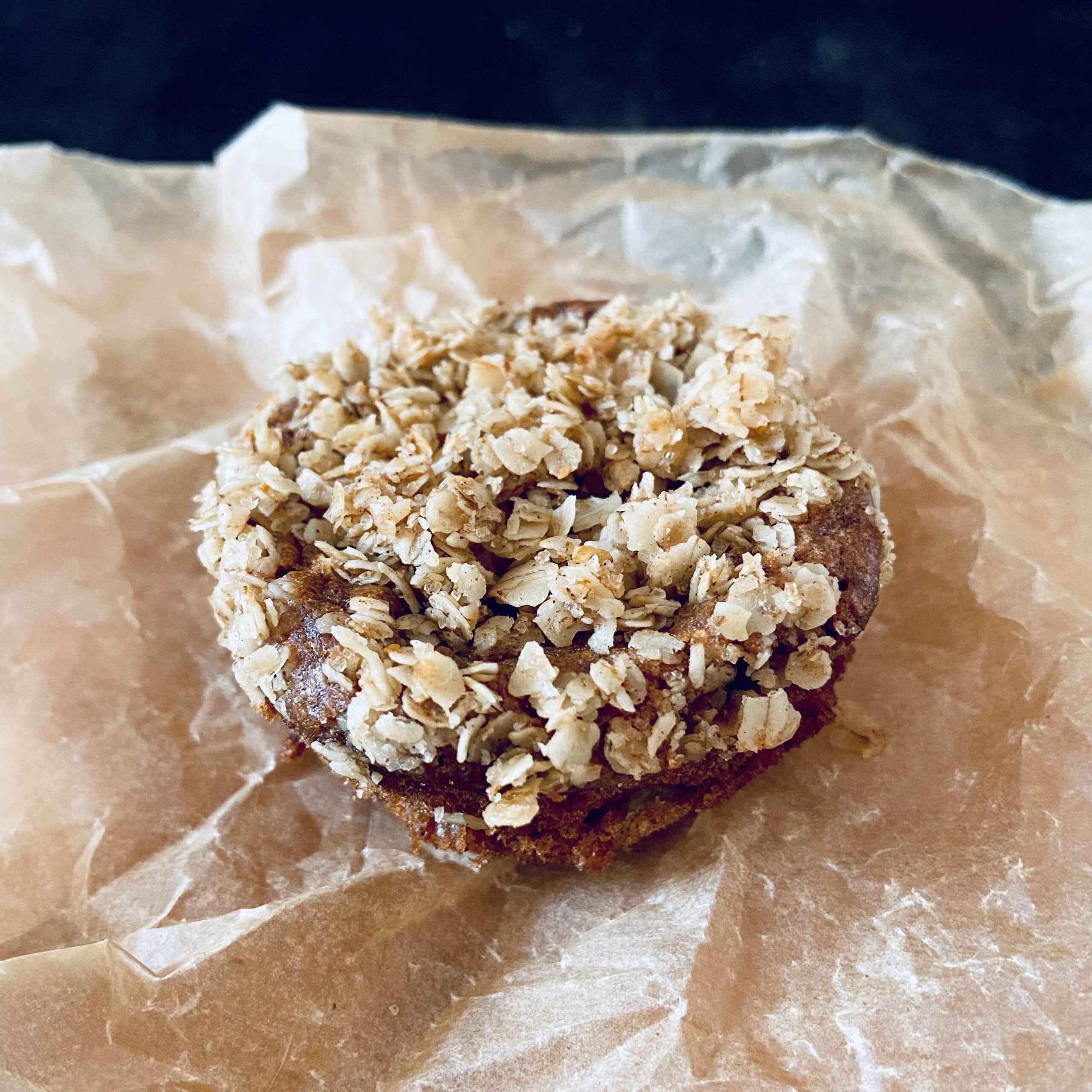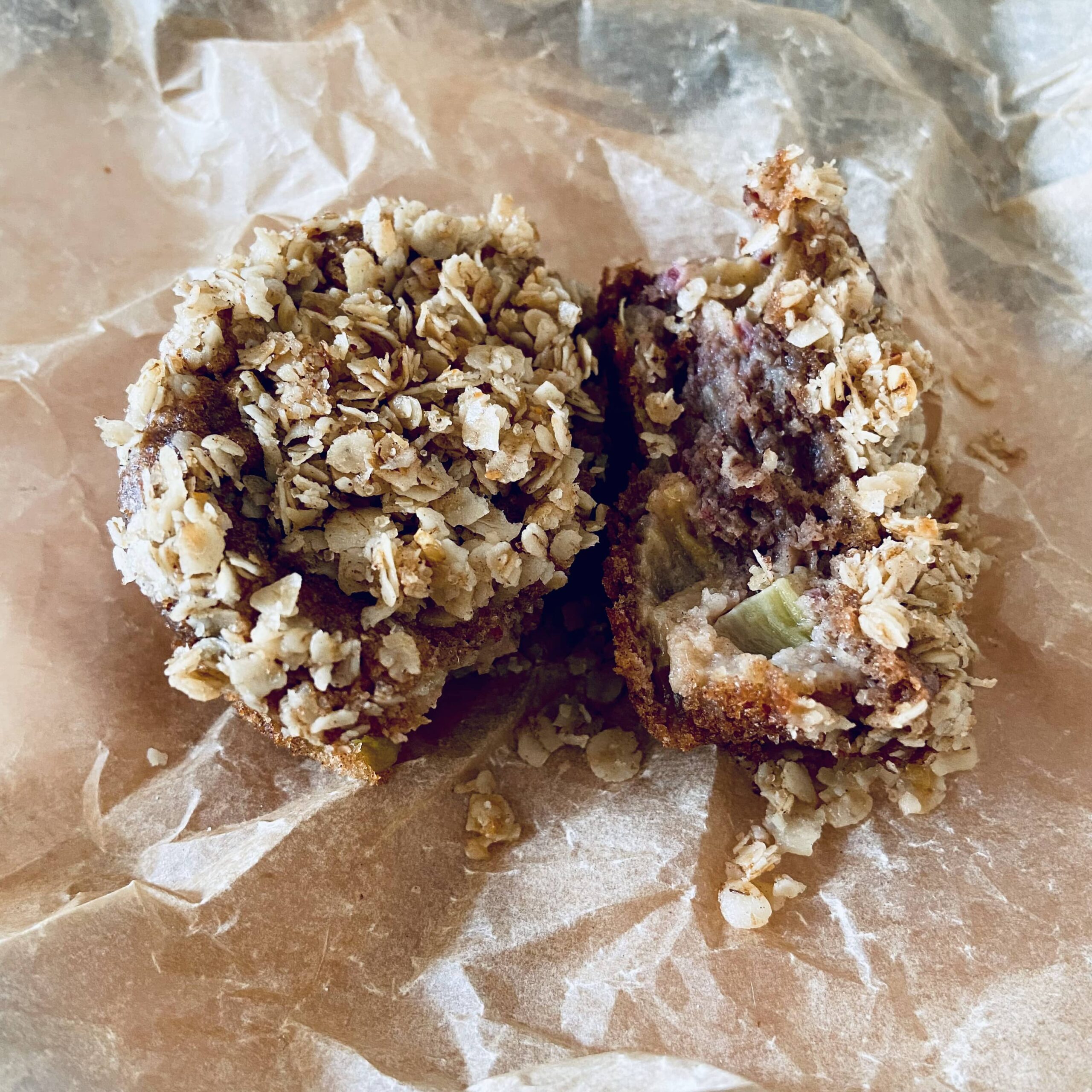 Rhubarb whole spelt muffins (vegan, additional sugar free)
This fluffy muffins are baked with whole spelt four and only sweetened with dates. The sour and herb touch of small rhubarb pieces are the perfect combination with this batter. A topping based on oats gives the muffins an amazing crunch. They are also plant-based (vegan).
Ingredients
Muffins
145

g

dates

70

g

sunflower oil

250

g

almond milk

130

g

whole spelt flour

4

g

baking powder

2

g

baking soda

3

g

cinnamon

ground

150

g

rhubarb

diced
Oat topping (optional)
70

g

oats

12

g

brown sugar

1

g

cinnamon

ground

50

g

sunflower oil
Instructions
Muffins
Preheat the oven to 180°C with the fan on and grease a muffin tray with coconut oil.

Place the pitted dates in warm water and let soak 20 minutes.

Remove the water from the dates and place them with some of the almond milk in a mixing bowl. Mix everything together. Note: it is important to make as less foam as possible. If you generated foam when mixim, let rest 30-60 minutes before proceeding with the recipe.

Add the rest of the almond milk and the oil.

In another bowl add the dry ingredients and mix well.

Cut the rhubarb in small pieces and mix well with the dry ingredients.

Add the wet ingredients to the dry ingredients and mix well. Fill in the muffin tin.
Oat topping (optional)
For the oat topping mix all ingredients in a bowl until well combined.

Place approximately 1 teaspoon of the topping on top of each muffin.
Bake
Bake 20 minutes or until a toothpick inserted in the middle comes out clean.